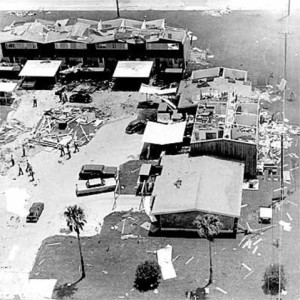 The National Oceanic and Atmospheric Administration (NOAA) has predicted slightly above-average activity this season. The Prediction Center forecasts 12 to 17 named storms, 5 to 9 hurricanes, and 1 to 4 major hurricanes. Are you ready for the Severe Wind damage associated with Hurricanes and the Flood damage that follows?
NOW is the time to update your family plan and invest in vital wind and flood insurance to protect your home and belongings! You should also review insurance policies now to ensure you have adequate protection and proper values for your home and property. 
Furthermore, now is the best time to put together a family emergency kit and prepare a family emergency plan:
• Decide and discuss how, where and when you will evacuate is essential.
• First-aid kit, prescription medications, eyeglasses, copies of prescriptions.
• Important documents and records, photo IDs, proof of residence, and insurance documents.
• Credit cards and cash (if power is out, banks and ATMs may not be available).
• Battery-operated radio, NOAA Weather Radio, and extra batteries.
• Phone numbers of family, friends, and other vital phone numbers.
• Road maps because you might not have phone or GPS services.
• 3-day supply of non-perishable food, one gallon of bottled water per person daily, coolers for food and ice storage, paper plates, and utensils.
• Manual can opener, knife, tools, booster cables, fire extinguisher, duct tape, tarp, rope, and flashlight with extra batteries.
• Extra keys.
• Blankets, pillows, sleeping bags for each person, extra clothing, and toys for children.
• Supplies for babies, elderly, and family members with special care needs.
• Toilet paper, cleanup supplies, and personal hygiene products.
• Leash, food, cleaning supplies, and veterinary records for pets.
Remember to keep up with potential storms throughout hurricane season by visiting The National Hurricane Center's website, often at https://www.nhc.noaa.gov/ For more information on how and what to prepare for during hurricane season, visit www.edcantuinsurance.com or call our office at (361) 991-1493.
Because We Care,
Ed Cantu