Hurricane Season is Here.  Are you ready for the severe wind and Flood Damage that often comes with these catastrophic storms?  NOW is the time to update and invest in vital wind and flood insurance to protect your home and belongings!
Like me, you've probably watched Storm Expert Dr. Steve Lyons when you've followed Hurricanes on The Weather Channel over the years. I had the opportunity to meet and visit with Dr. Lyons about the impact and severity that Hurricanes bring and the damage that they leave behind. He spoke about the Hurricane Footprint…the "5 Toes" of a storm which includes Wind, Rain, Waves, Water Rise and Tornadoes and the catastrophic damage that occurs from the high wind speed and water damage from each of these elements during and after a storm.
Did you know that even a Category 1 Hurricane or Tropical Storm with lower wind speed can bring up to 30 inches of rainfall and waves that cause major damage? The start of Hurricane Season is upon us so now is the time to prepare yourself and your family with proper protection to avoid financial ruin!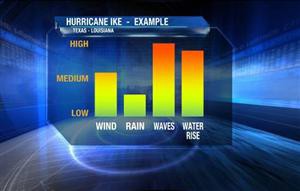 Dr Lyons constantly told his TV viewers that the category of a hurricane is very poorly related to some of these "toes".  So the viewer need's to pay close attention of what category the hurricane is offshore and more importantly, what category it is expected to be at landfall. He says that in order to paint this picture of impact, you MUST have models that forecast each toe of the hurricane damage's footprint.  Take note that he used the term "WATER RISE" on TV because "SURGE" is just one component of the total water rise that you should care about!
According to Dr. Lyons, here is an example of a few recent hurricanes, their Saffir/Simpson categories at landfall and the estimated WATER RISE where it struck.  As you can see, there is no obvious relationship between coastal water rise and Saffir/Simpson category:
Year Name Category Water Rise State
| | | | |
| --- | --- | --- | --- |
| 2008 | Ike | Cat 3 | 15-20 Feet Texas |
| 2005 | Katrina | Cat 3 | 24-28 Feet** Louisiana |
| 2004 | Ivan | Cat 3 | 12-15 Feet Texas |
| 2004 | Charley | Cat 4 |    6-8 Feet Florida |
| 1992 | Andrew | Cat 5 | 14-17 Feet Florida |
| 1995 | Opal | Cat 3 | 18-21 Feet Alabama |
** (US Measured Record)
Lets see what water rise can do in our Corpus Christi Area.  The Darker areas of this map really needs to secure flood insurance protection.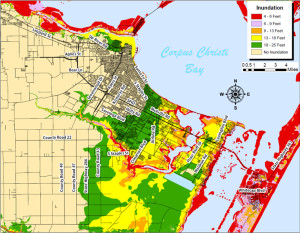 Source: National Oceanic and Atmospheric Association
This map shows how high our Corpus Christi Coastal Waters will rise when tidal surge increases by:
4-6 Feet Red * Likely to Occur with a Category 1-5 Hurricane
6-9 Feet Lavender * Likely to Occur with a Category 2-5 Hurricane
9-13 Feet Gold * Likely to Occur with a Category 3-5 Hurricane
13-18 Feet Yellow * Likely to Occur with a Category 4-5 Hurricane
18-25 Feet Green * Likely to Occur with a Category 5 Hurricane
Costly Flood Damage to your home and your prized belongings are why you should invest in vital flood insurance NOW!
Floods are the # One natural disaster in the United States. Did you know that your Homeowners policy excludes flood damage? Our recent heavy rainfall has saturated our soil. The heavier rainfall that often occurs during tropical storms or Hurricanes (sometimes up to 30") combined with the tide surge that these storms bring makes now a smart time to invest in vital flood insurance protection for you home!
5 Things You Should Know about Flood Insurance protection before it's too late.
Flood damage is so costly that Private insurance companies won't offer coverage.

Heavy rainfall or water surge caused by a storm (Tropical or not) is not covered by your Home or Windstorm Policy.

You… We all live in a Flood Zone (everyone does).

Only Flood insurance will protect your home and prized belongings from rising water or mudflow due to heavy rainfall or water rising from coastal tide surges.

Flood Insurance can be very affordable and we can help you secure protection.
According to the National Flood Program, You are four times more likely to have a flood than a fire during a 30-year mortgage. And 25% of all Flood claims are paid to homeowners who were considered in low risk flood areas and thought it would never happen to them. The good news is that unless your property is in a "high risk" flood area, the average Flood insurance premium is less than $39 per month.
Windstorm insurance is available as long as there is not a named storm in the Gulf of Mexico but there is a 30-day waiting period for Flood protection to go into force so it's urgent that you contact us today!  Call (361) 991-1493 today and we'll take care of this over the phone or email us now at eddcan2@aol.com
Because We Care…
Ed Cantu
Ed Cantu
P.S. Don't think flood damage can happen to us in the Corpus Christi area?  Check out the photos below taken during moderate/heavy rainfall on 5-15-16.                                            (Keep in mind that this flooding was without any wave action or Tide surge!).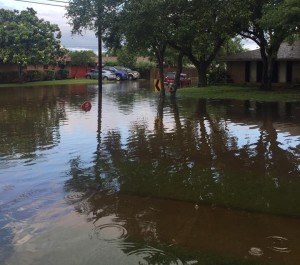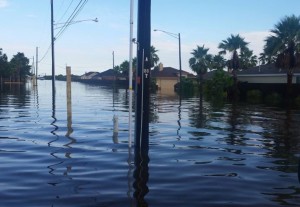 Southside Corpus Christi          Glenoak Dr. Flour Blubb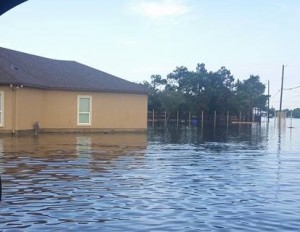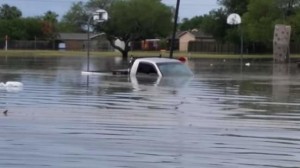 Eastside Corpus Christi                 Near Carroll High School