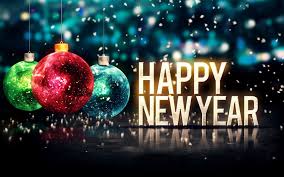 Here are 5 Tips that will help you start the New Year off Safe!
Plan your evening in advance.  Did you know that driving accidents rise during the holidays?  This is true especially for New Year's celebration so it's vital to have a safe ride on the night when so many people are celebrating.  Don't assume you'll be able to hail a cab or even find a Uber driver.  Know your options in advance and decide whether you'll take public transportation, use a ride-sharing service or carpool with your friends.
Don't leave your car overnight.  New Year's Day is the second most active holiday for car thefts. If you are in the Corpus Christi area, here's a way to get you and your vehicle home safely if you've indulged in too much celebrating…. Call Apollo Towing Service who offers free towing for anyone in the Portland, Robstown, or the Corpus Christi. It's part of their "NO Excuses" anti-drunk driving campaign.  Their service continues through New Years Day at 6 pm. so if you need a tow, just call Apollo Towing at (361) 853-0003 for details and requirements.
If you must leave your car somewhere overnight, be sure it's locked and that you pick it up as early as possible the next day, after you are sober.
Plan for your guests' safety.  If you're hosting a party, you'll want to be sure your guests get home safely. One option might be to hire a driver for the evening to provide them a way to get home, or if you are in Corpus Christi, you can call Green-N-Go Cabs and Yellow Cab Company who offer free rides home to residents from 9 pm. to 3 am. on New Year's Eve. Call or text (361)299-9999 with your location and home address. Free cab rides are offered from 9 pm.-3 am.
Don't use fireworks or firearms.  Both guns and fireworks frequently make celebratory appearances at New Year's Eve parties. Both are bad ideas and against the law within the City limits.
Don't forget about your pets.  Pets often bolt when they hear loud noises. Dogs have run through glass windows. They've run away, never to be found again.  And although it is against the law to use fireworks within the City, you know they will be used so help comfort your pets and keep them indoors to avoid them form running away.
All of us here at Ed Cantu Insurance Agency hope you enjoy your New Year's celebration so do it carefully and avoid starting the new year off in trouble with the law or worse.  We hope these 5 safety tips help you and your loved ones and we hope to see you soon in the new year.  Share these important tips with someone you care for… I just did!
Because we Care,
Ed Cantu
www.edcantuinsurance.com