Hurricane Season is almost here….  Are you ready for Severe Wind and Flood Damage that comes with these catastrophic storms?
NOW is the time to update your vital Wind and Flood Protection!
Even a Category 1 Hurricane or average Tropical Storm can bring up to 30 inches of rainfall or more and waves that can cause major damage. This is why  storm Experts like Dr. Steve Lyons from the Weather Channel and Hurricane Katrina Recovery Manager General Russel L. Honoré warn Floods can be just as devastating as wind damage. They, like me advise Coastal Residents to be prepared… Make sure you have this vital protection before it's too late.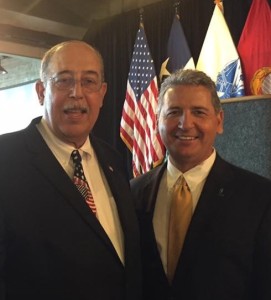 5 Things You Need to Know about Flood Insurance before it's too late.
• Flood damage is so costly, most private insurance companies won't offer Flood coverage!
• Heavy rainfall or water surge caused by a storm (Tropical or not) is not covered by your Home or Windstorm Policy.
• You… We all live in a Flood Zone! (everyone does).
• Only Flood insurance will protect your home and prized belongings from rising water or mud-flow due to heavy rainfall or water rising from coastal tide surges.
• Flood Insurance can be very affordable and we can help you secure protection.
Did you know?
*You are four times more likely to suffer flood damage than a fire during a 30-year mortgage.
*25% of all Flood claims are paid to homeowners who were considered a low risk flood area.
The good news is, unless your property is in a "high risk" flood area, the average Flood insurance premium is less than $39 per month. There is a 30-day waiting period for Flood protection to go into force so it's urgent you call us now at (361) 991-1493! We'll make it quick and easy… we'll take care of you over the phone or click here to get a quote now!
Because We Care…
Ed Cantu
P.S. Hurricane Harvey is proof flood damage can happen to us along the Texas coast. Need further proof? Check out these photos taken during moderate/heavy rainfall. (This flooding was without any wave action or Tide surge!).