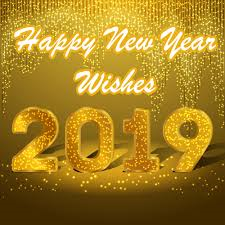 New Year's Eve is a joyful holiday to celebrate. We celebrate the year we leave behind as we welcome the year to come. Unfortunately, too much celebration can be dangerous. These 5 New Year's safety tips will help you avoid the dangers and help you safely start the new year.
Drinking and driving is Dangerous- Drinking and driving is not only dangerous to you and your passengers, it's also a danger to drivers and pedestrians around you. January 1st is the day with the highest percentage of deaths related to alcohol according to the Insurance Institute for Highway Safety. In past years, more then 42% of all traffic deaths during the holiday are directly caused by alcohol.
Plan a Sober Ride in Advance- Drinking while celebrating the new year is common so plan for a sober ride if you intend to drink. Have a designated driver or ask a sober friend or family member for a ride. Take Uber, Lyft or even a cab. Here is a list of Free or discounted ride services to help keep you safe and avoid driving while intoxicated.
According to the Caller-Times, Apollo Towing Service will offer free rides and tows today. Tows will be available for individuals in the Corpus Christi, Portland or Robstown zip code areas. The towing service will only transport the vehicle and driver (no other passengers)..  Green-N-Go Cabs will offer a free taxi ride home to anyone that feels like they overdid it on "bubbly" this New Year's Eve.  Call (361)-299-9999 or text this number with their name and location. Rides will be available from 9 p.m. until 3 a.m. Yellow Cab will offer a free taxi ride home to anyone in need on New Year's Eve.  Call (361) 299-9999 or text this number with your name and location. Rides will be available from 9 p.m. until 3 a.m. Lyft company offers $5 off to riders living in Texas on New Year's Eve. Texans can claim their discount by using promo code NYEPLAN18 in the Lyft app.
Even when you or your driver is sober, there is a good chance a driver near you may not be sober so remember to drive defensively and stay alert. Alcohol related auto accidents are highest between the hours of 8pm – 3am.
Be Aware of your Surroundings- There are individuals who will take advantage of the situation during a holiday notorious for lots of drinking. Make sure your cell phone is fully charged before you leave home so that you can stay in contact with others. Travel in groups with people you know and never accept a drink from a stranger. Don't be afraid to say something if you feel uncomfortable with someone you think may be a danger to you or your group.
Beware of Fireworks- Fireworks are fun and pretty to look at but they can be extremely dangerous and possibly illegal. Depending on your location, lighting any firework could be illegal. Even if someone else is lighting a firework on your property, you can be held criminally liable for any damage or injuries. Don't forget about your pets.  Pets often bolt when they hear loud noises. Dogs have run through glass windows. They've can run away, never to be found again.  And although it is against the law to use fireworks within the City, you know they will be used so help comfort your pets and keep them indoors to prevent them form running away.
Eat Dinner- 

Avoiding alcohol poisoning is important. Foods high in protein such as cheese, meat and nuts are helpful. These foods will slow down the absorption of alcohol in the digestive system. This will give the alcohol more time to metabolize in the body resulting in a lower risk or alcohol poising. Our liver metabolizes about one alcoholic drink per hour. A good rule of thumb is a 12 oz. beer = 4-5 oz. of wine = 1.5 oz. of hard liquor. By sipping a drink rather than chugging it, your body will have more time to metabolize the alcohol which will result in less of a hangover. You should also consider snaking on nuts while drinking.
So to recap… Don't drink and drive, plan for a safe and sober form of transportation, be aware of your surroundings, avoid the dangerous of fireworks and make sure you eat. These are five simple tips that can save your life. Don't let the dangers of New Year's ruin your celebration. Be prepared, have a good time, and have a safe, happy New Year!
Because We Care!
Ed Cantu